Advent Vespers starts 11/29
Our Lady of the Presentation Chapel, 1890 Randolph Avenue, Saint Paul.
4:30 pm each Sunday of Advent. This first one is hosted by the Friends of St. Joseph and St. Brigid Family Faith Formation.
These take the place of 11th Day Prayer for Peace in December.
Online Advent Calendar starts 11/29
The free Online Advent Calendar created by Sister Baya Clare will start Sunday, November 29. If you have already subscribed, it will begin appearing in your email on that day, and continue with one post each day through Advent. You can also get the postings via Facebook. This is the 10th Anniversary of the Online Advent Calendar. This year's Calendar features a downloadable coloring page each day in addition to scripture, reflection and prayer.
Where does the Synod on the Family lead?, 12/9
Get the scoop from Deborah Rose-Milavec, Wednesday, December 9, 2015, at an afternoon or an evening session—1-3 pm or 6:30-8:30 pm, Carondelet Center, 1890 Randolph Ave., St Paul.
Executive Director of FutureChurch, Rose-Milavec, experienced the Synod on the Family firsthand: its snail's pace, its openness toward conscience, its movers and their resisters, its impasses and breakthroughs. The Synod on the Family ended October 25 after three weeks of dialogue among bishops. Rose-Milavec reported events for FutureChurch as a daily blogger and interviewed participating bishops.
Rose-Milavec sees with the eyes of a mother of five, a grandmother of eleven, and a lifelong Catholic activist. She has chaired her parish council, directed religious education, worked in peace initiatives. She has a BA in International Studies and an MA in Theology and lives in Cleveland.
Synod on the Family: Where does it lead?
A Free Firsthand Report with Q/A's
Wednesday, December 9, 2015
Carondelet Center, 1890 Randolph Avenue, St. Paul
Two sessions: 1-3 p.m or 6:30-8:30
Advent Singing Meditation, 12/9 and 12/16
Gather in the Our Lady of the Visitation Chapel Atrium to deepen your Advent journey with sacred chant and silent prayer/meditation – Wednesdays, December 9th & 16th, 2015 from 6:00-7:00 pm.  Learn and sing music from Hildegard of Bingen and from the Gaelic tradition. Facilitator: Local singer/musician Katy Taylor. Suggested donation $5-$10 per session. Hosted by Celeste's Dream.  FFI, contact: Jennifer Tacheny
Celtic Christmas, 12/11
Friday, December 11, 7:30 p.m.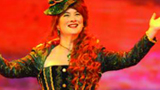 The O'Shaughnessy
Cost: $14-28, $2/ticket alumnae discount
Buy tickets »
Katie McMahon's Celtic Christmas celebrates the season through a family-friendly program of traditional Christmas carols, stories and lively Irish dance.
Winter Solstice: The Beauty of the Longest Night, 12/16
Gather at 5:30 pm, ritual from 6:00 – 7:00 pm. Events are free; no registration required.
Carondelet Center
1890 Randolph Avenue, St. Paul, MN 55105
Contact: Mary Lou Flandrick at 612-724-6008
The Christmas Nutcracker, 12/18
Friday, December 18 through Sunday, December 20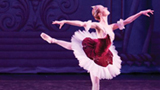 The O'Shaughnessy
Cost: $18-44, 10% alumnae discount
Buy tickets »
Ballet Minnesota choreographer Andrew Rist's classic interpretation focuses on telling the story through the dramatic flow of the dancing. Notable for its stunning design and energetic performances, this 'Nutcracker' makes the children a vital part of the story.
Christmas Eve Mass, 12/24
Thursday, December 24, 5 p.m.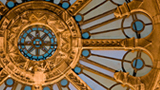 Our Lady of Victory Chapel at the University of St Catherine
All are welcome! Come early for lessons and carols at 4:30 p.m. Christmas Eve Mass will be celebrated at 5 p.m.