Sarah's Annual Reunion, 8/1
Sarah's community room, dining room and patio
1:00-3:00pm
Sarah's Annual Reunion is hosted by the current residents of Sarah for all former residents as well as current and former SAC members, volunteers, and staff.
CSJ sisters and consociates are also cordially invited to attend!
Please bring your family, friends, and loved ones!
RVSP: Call Martha at 651-696-8672 or send email.
Donation: School supplies for Sarah's residents
Seeking the Sacred Thread, 8/2-5
Seeking the Sacred Thread with Barbara Brown Taylor and John Philip Newell.
Sunday – Wednesday | August 2 – August 5, 2015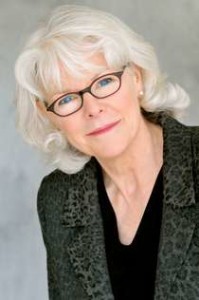 With an emphasis on the essential sacredness of God's creation we will re awaken our hunger for wholeness and vitality in our faith journeys. These rich days will refresh our souls and equip us for a fresh articulation of God's re-birthing. Through reflection, prayer, music, silence, art, worship, conversations, meals, and contemplative practices we will immerse ourselves and listen to matters of the heart – life and faith in community.
What We Eat Connects Us, 8/8
9-11 am
The consociate education circle invites Sisters, consociates, candidates, SJWs , Friends of St. Joseph and Eco-spirit to a lively conversation on food issues and food disparities, with speakers from St Mary's Clinics and the Open Door Pantry, and materials prepared by the congregational Ad Hoc group on Communion within the Earth Community.
Ad Center Assembly Room. RSVP to Linda Crosby, 651-690-2005.
Conversation with Laudato Si, 8/27
Join in dialogue with Laudato Sí, Pope Francis's new encyclical on care for Earth, our common home. Pope Francis invites dialogue, calls us to change our lifestyles, and stirs us into action to preserve a sustainable Earth. Be among the first to talk about what a pope from the developing world asks of us in the developed world. Conversations will engage the encyclical in four free sessions, Thursdays, 6:30-8:00 p.m., Carondelet Center Dining Room. Joan Mitchell, CSJ, Ph.D., will lead the first three conversations with the creative help from the sponsoring groups, namely, Wisdom Ways Center for Spirituality, the Acts of Chapter Committee, and the Earth Partners Working Group of the Justice Commission. For more information, visit the CSJ Events Calendar.
Conversation questions will be available after August 1 online or the CSJ website. Copies of the encyclical are available from Good Ground Press for $14.00 and online for free by typing in the title.