CSJ Consociate Welcome and Commitment Ritual, 5/1
You are invited to the CSJ Consociate Welcome and Commitment Ritual  Friday, May 1st , 2015 at  7:00 p.m. in the Chapel of Our Lady of the Presentation, 1890 Randolph Ave.  St. Paul, 55105.    Reception to Follow.  Please join us to celebrate those making commitment:  Maren Bjork, Louise Jankowski, Diana Lieta (Kenya)  and Rebecca Makayi as well as the new candidates being welcomed: Jill Garcia, Susan Reaney, Suzanne Reedy and Martha West.
For more information call Consociate Services Office 651-690-7063.
Joan Pauly Schneider
Global Music Celebration, 5/7
Chapel, Olson Campus Center, Luther Seminary
1490 Fulham Street, St. Paul, MN 55108
May 7th, 5:30 pm
Free and open to the public
Come enjoy musical offerings from around the world as we celebrate these rich and diverse gifts together.
Questions? Please contact Katelyn at krakotoarivelo001@luthersem.edu.
2015 Goodman Lecture: Amy-Jill Levine, 5/7
Thursday, May 7 | 7:00 – 9:00 pm
Rauenhorst Ballroom, Coeur de Catherine, St. Catherine University
Amy-Jill Levine is University Professor of New Testament and Jewish Studies, E. Rhodes and Leona B. Carpenter Professor of New Testament Studies, and Professor of Jewish Studies at Vanderbilt University Divinity School and College of Arts and Sciences.
Visit oshag.stkate.edu or call 651-690-6017 for tickets and information. This lecture is free and open to the public but tickets are required.
Joyce Rupp, 5/8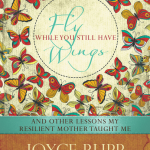 Two opportunities for you to attend:
1:30 – 3:00 pm OR 7:00 – 8:30 pm
Carondelet Center
The session will include communal prayer, a presentation by Joyce, and a group response. There will be a book signing following the close of the retreat.
11th Day Prayer for Peace, 5/11
Monday, May 11, 2015 6:30 p.m.
Our Lady of the Presentation Chapel, 1890 Randolph Avenue, Saint Paul
LGBTQ+ Youth Summit, 5/16
Christ the King Catholic Church in Minneapolis
Register here or call Ginger K. Hedstrom 651-690-7054 to register.